Service Needs Innovation
| | |
| --- | --- |
| Since the start of 2022, PHHS has diligently worked alongside the Hilton Garden Inn Moon Township to implement innovative guest service solutions. The goal is to combat the struggles all hoteliers and staff face daily even pre-pandemic and the global labor shortage. Incorporating contactless solutions and service robotics can provide the exact help this industry needs to succeed. Some businesses have already started to implement this new technology thanks to the work of robotics companies and partners around the world like PHHS. | |
contact phhs for a technology consultation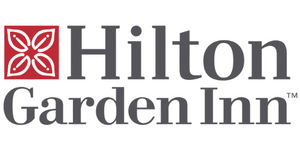 Tech Solutions for the Hilton Garden Inn
Located 10 minutes from the Pittsburgh Airport, Hilton Garden Inn Moon Township has had no struggle keeping their occupancy level high. Their continued success pushed them to look for ways to streamline their operations. After multiple consultations, PHHS knew that innovative technology was the solution. Now guests can experience the hotel in ways they never have before, and staff has the help they were so desperately searching for.
Thanks to the PHHS Partnership, guests can now confidently...
Transforming Businesses
The Hilton Garden Inn - Moon Township's fully immersive tech experience is not just for guests, it's a place for prospective clients of PHHS to come and experience firsthand the products they are interested in. Kevin Kilkeary, CEO of PHHS, feels that the in-person interaction with the robotics and products is invaluable when it comes to making a decision that works best for each individual client. Many business owners are looking for ways to combat their lack of staff, increase their efficiency levels, and create unforgettable experiences for their customers. This has led many owners to turn to technology for help.
When clients see PHHS products in action- from the R3 cleaning the lobby to the bedside UV-cleaning devices- they'll understand how these products make hotels safer, more efficient and more attractive to guests. Prospera Health and Hospitality strives to be the one-stop shop where business owners can come and see hope for a solution. After that, the journey to a better business begins.
If your business could benefit from the line of products and robotics that PHHS offers, click the button below to set up an initial phone call consultation.